The Deep Powder House – Alta, Utah
Located literally a stone's throw away from Alta Lodge, The Deep Powder House Ski Shop (DPH) has been our trusted rental and retail partner for decades. With 5 locations throughout Alta and the Salt Lake Valley, the team at the Powder House have been experts at servicing Little Cottonwood Canyon for over 50 years. Alta is known for its diverse terrain, annual snowfall, and snow quality. The folks at the Deep Powder House know exactly how to get you set up for success on the slopes! 
Read on for our 
top 
6
reasons we love having the Powder House
 right
 next door.
1. Ski Demos
If you are traveling without your own skis, or just want to try something new or better suited to the current ski conditions, the DPH is your one-stop-shop for all your equipment needs. Their demo ski fleet is composed of the latest and greatest from brands like Volkl, Blizzard, Rossignol, Salomon, and Armada. Opt for the Demo Ski Package, and your rental also includes high-performance boots and poles as well. This option also allows you to try multiple skis over the course of your visit! Even better, if you fall in love with one of the new skis you tried out, you can apply 2 paid demo days towards the purchase of your brand-new skis. 
With the new online order form, you can reserve your skis for your entire stay before you arrive in Alta. Easy! 
Check-out their full list of demo packages and prices.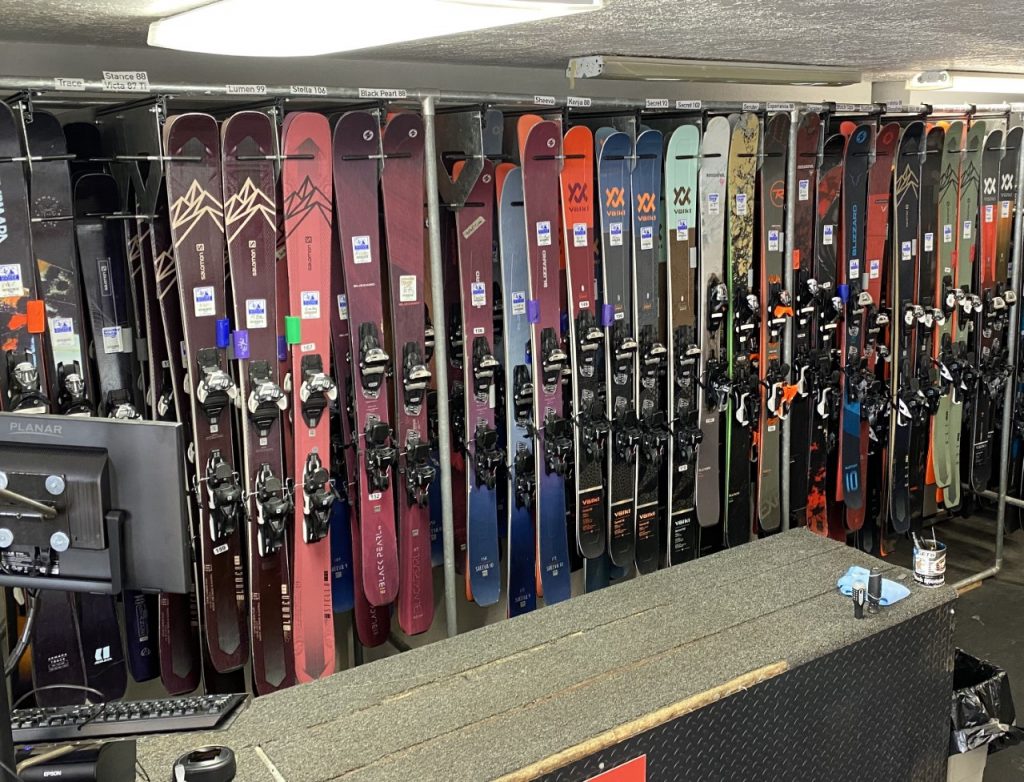 2. Custom
Boot Fitting
We all know how important it is to have ski boots that fit just right. I mean, we've been there – it is the perfect ski day, yet you can't enjoy it because your feet are just in too much pain. Whether you are constantly unbuckling before you get on the lift or stopping between runs to take your boots off completely for a bit of relief, we get it. When our ski boots are giving us trouble, we go to the pros next door at the Deep Powder House. 
A proper boot fitting will not only make your feet more comfortable but also enhance your skiing performance and ability. The Powder House specializes in custom insoles, canting, and heat molding to make sure your ski boot is fitted perfectly to your foot.  
More information on boot fitting services and pricing.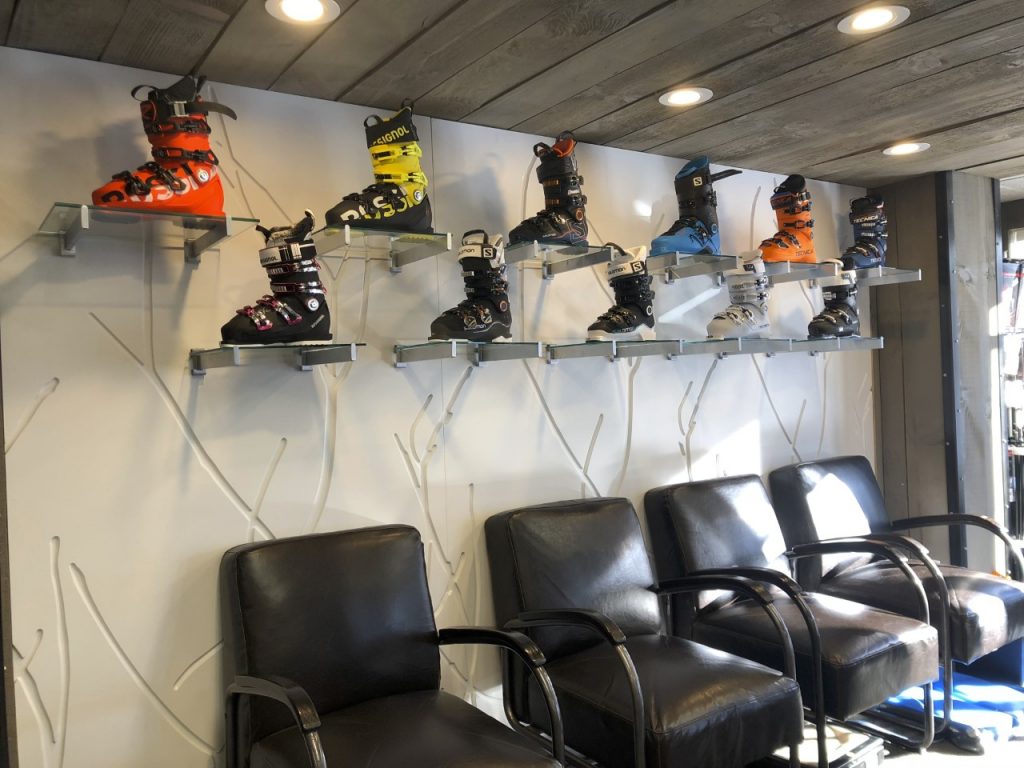 3. Retail
The Deep Powder House is the best place to shop for Alta souvenirs and gifts for all the winter-lovers in your life (including yourself, of course). The selection of apparel is well beyond what you will find in a typical ski shop. From performance base layers and outerwear to the coziest casual winter wear, the DPH has something for everyone. If you are in the market for new goggles, mittens, helmet, boots, or any other ski essentials, there is nowhere else that we would recommend shopping. Browse a full list of brands to shop and be sure to stop into the Powder House on your next Alta visit. 
*New this year – Gore-Tex outerwear rentals!  
4. Ski Tuning
A well-tuned ski can really go a long way to improve your experience on the slopes. Whether your bases are a little dry or your edges a little dull, getting your skis in tip-top shape is recommended before any ski trip. If you are traveling from out-of-state with different snow quality and ski conditions, you will definitely want to make sure your skis are ready for Utah's famously dry powder snow. The experts at the Powder House are "in-tune" (😉) with the current snow conditions and will be sure to get your skis ready to tackle the day ahead. 
The DPH offers an overnight tuning service, bringing all skis and equipment to their state-of-the-art tuning facility at their Cottonwood Heights location. You can drop your skis at any one of the Alta locations and the Powder House staff will take care of transporting your skis down the canyon and bringing them back up to you before the lifts start spinning the following morning.   
5. Customer Service
While the ski technology has advanced lightyears since the Powder House first opened its doors, one thing has remained the same – "Service to remember since 1953." The Powder House family of ski shops has always prided itself on the expertise and top-notch customer service provided to their customers. When hiring for a new season, they look for candidates who have a passion for skiing, a wealth of product knowledge, and a naturally professional and friendly disposition.  
We trust that our guests will be well taken care of when they head over to the DPH for a ski tune, to browse the retail shop, or to find the perfect pair of skis to demo based on their skier ability and the current conditions. The staff next door is always ready with a smile! 
6. Room
Charges
Last, but not least, our favorite service offered by our neighbors at the Deep Powder House is the option for our lodge guests to charge purchases, services, and ski demos to their room at the lodge. In the age of contactless payment options, it doesn't get any easier than this!